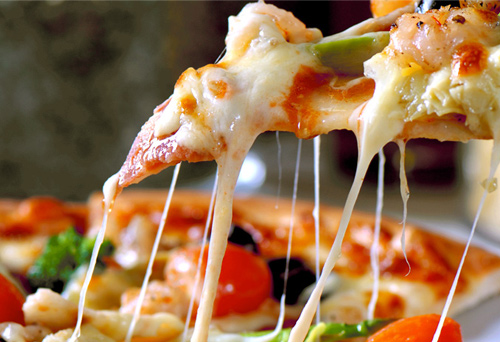 Make your own Pizza.
Make your own pizza online, become the best pizzaiolo for a day.
Making your own pizza and order online has never been this easy, thanks to the pizza base by Fata Morgana, made with the best flours that are kept fresh thanks to the innovative controlled atmosphere system using carbon dioxide and nitrogen. With the best mozzarellas in the Campania tradition and the typical Neapolitan sauces by Sapori Vesuviani, you can create and taste a real Neapolitan pizza like in the best Italian pizzerias. The FoodExplore team is always looking for the best food & wine products, and from today we can offer you an amazing pizza directly to your home without a pizzaiolo. Follow the simple instructions about how to make the pizza. If you have any doubts, leave us a message in our chat and one of our team will help you to solve your problem. Pizza is a traditional product of the Neapolitan cuisine. Famous all over the world, the pizza is made up of a base of flour, salt and yeast, and then it is usually seasoned with tomato sauce, mozzarella and other traditional Italian products such as basil, cheese, tuna and many more. Since 2010 the Neapolitan pizza has been recognized as a traditional speciality guaranteed by the European Union.
Learn More