Basmati rice Principato di Lucedio 500g
The Basmati Rice Principato di Lucedio, is a highly recognized quality product worldwide. The grain of Basmati Rice is long and tapered, a variety that develops a strong aroma and spicy fragrance.
More details
ingredients
Riso Lungo B Basmati
Shipping -50%
Shipping costs 50% discount for orders from 139€
Quality guaranteed
All products are the result of a careful selection process
Fresh products
The products are packaged in the way that their freshness is preserved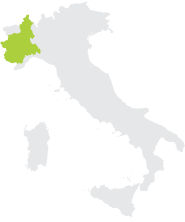 Basmati rice Principato di Lucedio 500g
Buy Online Basmati rice Principato di Lucedio 500g, delivery in 48/72h.
Basmati Rice Principato di Lucedio is a rice of Eastern origin, more precisely Indo-Pakistani. The shape of the grain is fine and elongated, and the basic feature of Basmati Rice is the spicy perfume. Basmati Rice takes its name from the ancient Sanskrit language, in fact the etymology of its name refers to the word Queen of fragrance" to bear witness to the aromatic characteristic of Rice Basmati Principato di Lucedio.
"
More Information

| | |
| --- | --- |
| Size | 500 g |
| Location | PRINCIPATO DI LUCEDIO SRL – FRAZIONE LUCEDIO, 8 – 13039 TRINO (VC) |
| ingredients | Riso Lungo B Basmati |
| more informations | TABELLA VALORI NUTRIZIONALI: Valori medi per 100 g Energia1489 kJ / 351 kcal Grassi0,5 g Di cui saturi0 g Carboidrati77 g Di cui zuccheri0,4 g Fibre1,0 g Proteine9,00 g Sale0 g |
| Allergens | Non presenti |
| How it's made | Principato di Lucedio is now a landmark in Italy for the rice production. Rice fields, owned by the family, are regularly checked by experts. They enhance its properties, the rice is worked at least 4 months after the picking and it is then stored at controlled temperature. The enviromentaly-friendly production process and the preservative-free packaging, carried out in a controlled atmosphere, ensure freshness and nutrients to the products. |
| Storage | In cool, dark place |
Combinations
Basmati rice is indicated for side dishes, boiled or accompanied by sauces.