Modica chocolate with chilli
The Modica chocolate is a unique product with its typical grainy texture and is almost biscuity. Following the old Aztec recipe, Cosaruci offers this version with spicy chilli.
More details
ingredients
Cocoa, min 70%, cane sugar, chilli.
Shipping -50%
Shipping costs 50% discount for orders from 139€
Quality guaranteed
All products are the result of a careful selection process
Fresh products
The products are packaged in the way that their freshness is preserved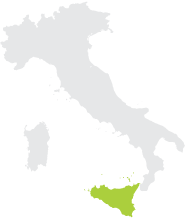 Modica chocolate with chilli
Modica chocolate with chilli: bring the best natural chocolate from Modica to your table
Cosaruci offers the Modica chocolate made with the traditional recipe and with an addition of spicy chilli, added to the cocoa dough at a cold temperature. The colour of Modica chocolate is shiny and its intensity depends on the amount of cocoa used and the texture is grainy. Modica chocolate is a product exclusively made in the town of Modica, in the Ragusa province. It is said that the recipe comes from the Aztec tribe and then brought to Sicily by the Spanish in the sixteenth century. Modica chocolate, an extremely out of the ordinary product, has some important peculiarities: during production, the cocoa is not separated from the cocoa butter, but it is made into a liquid by heating it up. Another important element is that cane sugar is used and no vegetable fat or oils are added. These features make the Modica chocolate incredibly tasty, healthy and with unique flavours and texture. In this recipe, spicy chilli is added to the chocolate, that gives a pleasant spicy sensation when consumed.
More Information

| | |
| --- | --- |
| Size | 100g |
| Location | Prodotto in Italia |
| ingredients | Cocoa, min 70%, cane sugar, chilli. |
| How it's made | Modica chocolate is a unique chocolate made as tradition wants. The production process of Cosaruci is completely manual and handcrafted. Only healthy raw materials are used, without any preservatives or vegetable oil. In order to preserve its original aromas, the cocoa is kneaded with sugar cane at a cold temperature that never reaches the 40°C, as handed down in the Aztec recipe. This temperature avoids the melting of sugar crystals. During this step spicy chilli is added, that shows a pleasant spicy feeling in the mouth. The semi-liquid chocolate is now laid in moulds called 'lanni', which give the chocolate is typical shape and the air bubbles are created on the surface after light shake. |
| Storage | To be stored in a cool and dry place |
Combinations
We suggest to enjoy the Modica chocolate on its own. This version with spicy chilli is unique and once consumed the chocolate will explode with an incredibly pleasant mild spiciness. Enjoy this chocolate with a glass of Passito di Zibibbo, or a Recioto della Valpolicella.