seafood salad extra is a product of the company Deligusti specialising in the preparation of seafood products. Insalata di mare extra is an excellent dish, ready to be enjoyed. Insalata di mare extra is composed of octopus, cuttlefish, prawns, squid, mussels
More details
ingredients
pre-cooked fish preparation 60% (giant Pacific TURTLE, shucked COOKS, Mexican OCTOPUS, Indo-Pacific SEPES, shelled tropical MONKEY, Atlantic TURTLE), sunflower oil, wine vinegar.
Shipping -50%
Shipping costs 50% discount for orders from 139€
Quality guaranteed
All products are the result of a careful selection process
Fresh products
The products are packaged in the way that their freshness is preserved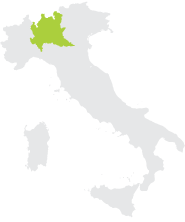 Extra seafood salad 1 kg online price
Seafood salad extra Deligusti is a cooked dish produced by the company Deligusti specialised in the preparation of seafood products. Insalata di mare extra is a tasty ready-to-eat dish.
More Information

| | |
| --- | --- |
| Size | 1 Kg |
| Storage | store in the refrigerator |
| Location | Prodotto in Italia |
| Pairing | Insalata di mare extra Deligusti is a ready-to-eat dish. We recommend warming it up and eating it with a drizzle of extra virgin olive oil and some fresh parsley. |
| ingredients | pre-cooked fish preparation 60% (giant Pacific TURTLE, shucked COOKS, Mexican OCTOPUS, Indo-Pacific SEPES, shelled tropical MONKEY, Atlantic TURTLE), sunflower oil, wine vinegar. |